Awarding $60K in non-dilutive, cash awards
Application Date Extended! New Deadline: March 31st, 2023!
The winners will be announced on May 18th, 2023 during the Latinas in Tech Summit 2023.
The Latinas in Tech Startup Competition is aimed at discovering, supporting, and amplifying tech startups with at least one Latina co-founder.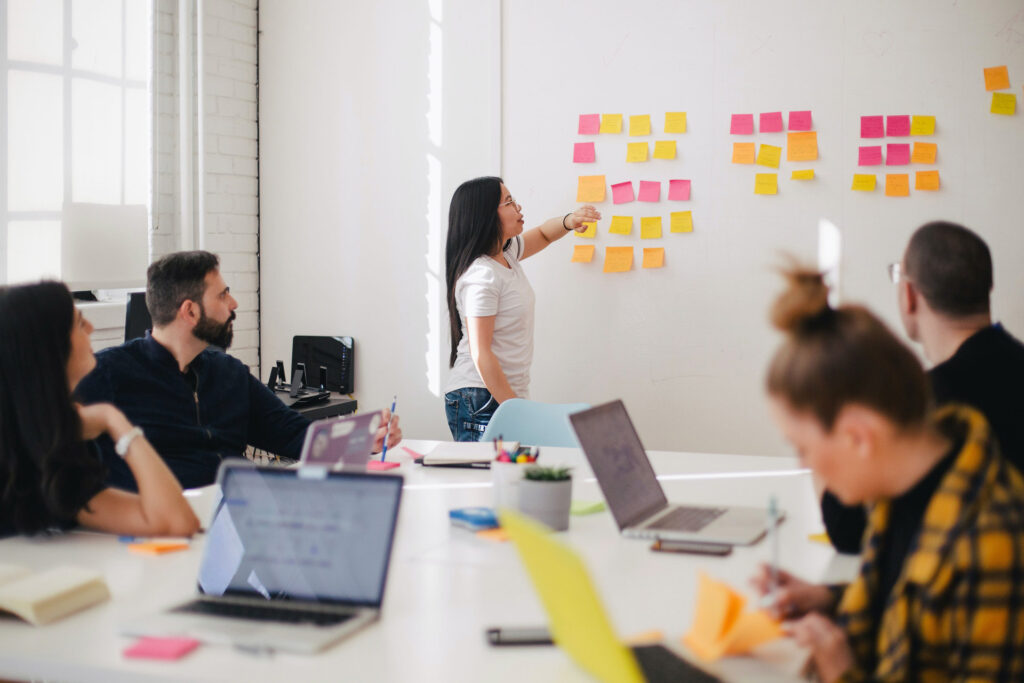 We want to source Latina talent from all over the world and award non-dilutive cash prizes ($30K, $20K, and $10K) to our top three winners. Our ultimate goal is to catalyze the growth of recently founded startups that are determined to become billion-dollar companies.
If you have the aspiration to have your company be a high-growth startup and end up a billion-dollar company, we strongly encourage you to submit a pitch application by March 31st, 2023, at 11:59 pm PST.
2023 Startup Competition Sponsor
We are looking for sponsors to support the Startup Competition. If you are interested, please reach out to cecilia@latinasintech.org 

Please review our company criteria in detail prior to submission. If you have any questions, please refer to our FAQ, or contact us at summit@latinasintech.org with the subject line: Questions about Startup Competition.
At least one Latina Co-founder whose ownership percentage is reflected on the capitalization table. Please note that we do not consider founding team members unless they are Co-founders. 
Only a Founder or Co-founder can enter and submit a pitch application. 
The company is legally incorporated in the US or elsewhere. We will be awarding the corporate entity the financial non-dilutive cash grant. 
Companies can be headquartered outside of the United States.
The company should not have raised more than $750K USD in total funding prior to the competition.
The company must have a strong tech or tech-enabled component. A few examples include a mobile app, direct-to-consumer e-commerce company, B2B or B2C marketplaces, software, etc. Please at least consider applying if you find that the use of a computer or cell phone is needed to use or access the service or product. 
Decks must be submitted in English.
All questions in the submission form must be answered in order to have your entry reviewed by our selection committee.
The video submission must not be longer than 2 minutes. 
If you make it to our semi-finalist round, please be prepared for us to request key documents and ask additional questions to get more insight into your company prior to going before the jury committee. 
An investor jury team will select the three winners.
The promoter of the competition is Latinas in Tech (LiT).
Members of the Board of Directors of LiT are not permitted to enter the competition.
Contestants need not be a member of LiT.
Contestants must have at least one Latina founder.
An entrant must have a primary product or service that is technology-related (an app, computer or phone is needed to use the service or product).
This competition is open only for high-growth startups. See FAQ for more information.
Contestants can be located both inside and outside the USA.
No person will be permitted to participate if the competition violates the laws of the home country of the contestant.
The deadline to submit an application for the competition is March 31st, 2023 at 11:59 pm (Pacific Daylight Time). No entries to the competition will be accepted after the deadline.
Contestants must submit with the application a pitch deck and a video description of their product or service.
The deck and video must be in English. The video should be 2 minutes at maximum.
There is no entry fee or purchase necessary to enter the competition.
LiT will not be responsible for any application that is not received by the deadline for whatever reason.
If two or more contestants propose the same idea, the first entry received by LiT will be honored.
A jury selected by LiT will select three winners.
The cash prizes for the winners will be $30K, $20K, and $10K.
The judging will take place online between April 10, 2023, through April 21st, 2023.
The winners will be announced on May 18th, 2023, during the Latinas in Tech Summit 2023.
Winners do not have to be present at the Summit to win.
LiT reserves the right to cancel or amend the competition and these terms and conditions without prior notice to contestants. LiT will notify contestants of any cancellation of the competition or amendment to the terms and conditions as soon as possible.
Winners must claim their prizes within 7 days of notification. If a winner does not claim a prize within this period, LiT reserves the right to withdraw the prize and award the prize to another entrant.
The winners will be responsible for all taxes and wire fees payable with respect to the prizes.
The jury's decision on all matters relating to the competition is final and binding. All disputes will be resolved by the Board of Directors of Latinas in Tech.
The winners agree to the usage of their names and images in any promotional material of LiT.
Entry into the competition will be deemed acceptance of these terms and conditions.