In-Person Event. Thursday, May 18th
Schedule subject to change. All times are PST (Pacific Time)
Agenda soon to be completed with speakers and moderators
Opening Ceremony & LiT CEO Welcome Remarks
Description lorem ipsum dolor sit amet
Description lorem ipsum dolor sit amet
LiT Cofounder and CEO, Rocio van Nierop, sets the tone of the 7th edition of Latinas in Tech Summit 2023 by highlighting the interrelationship of LOUD visibility and Latina agency across public and private social spaces.
Latinas Innovating: NASA'S Dr. Ellen Ochoa 
Dr. Ellen Ochoa, a pioneering and trailblazing role model, made history as the first Latina to travel and conquer space. Join her for a fireside chat on her groundbreaking journey on land and space that opened the doors to a new generation of Latinx astronauts and engineers.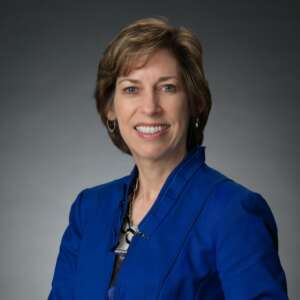 The First Latina in Space and Former NASA Director
Panel: Let's Get Loud And Shatter That Glass Ceiling
This will be an exclusive panel for C-Suite level executives to share their stories, both as members of the community and allies, about overcoming adversity and rising to the top of the job pyramid. There will be opportunities for each high-level panel speaker to address our audience individually and share advice of mentorship and guidance.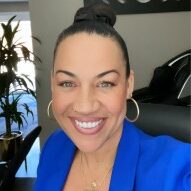 Director, Technical Recruiting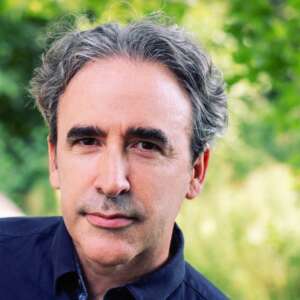 Chief People, Inclusion and Diversity Officer
Our Year in Review: Latinas in Tech 2022 Annual Report Presentation
Latinas in Tech will be presenting the Annual Report of 2022
The State of Latinx Entrepreneurship​
An overview of the overall economic strength/contribution that Latino/a entrepreneurs are already making to the U.S. and the unique, sometimes unfair challenges they face. Latin@ entrepreneurs are a massive opportunity for the U.S. economy, that can be measured in the trillions of dollars.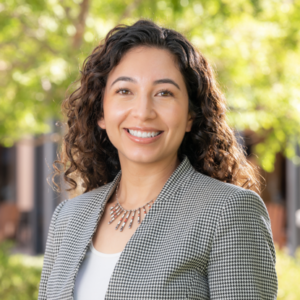 Stanford Latino Entrepreneurship Iniciative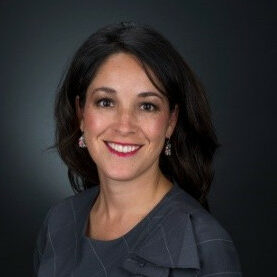 Latino Business Action Network (LBAN)
Fireside Chat with Deloitte's Women in Tech Leadership
Diversity and inclusion is an increasingly critical business imperative. Learn how Deloitte is fostering DEI, leading with purpose and advancing women in tech.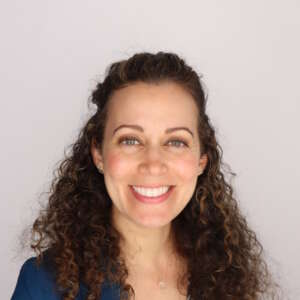 Managing Director, US Director of Tech Strategy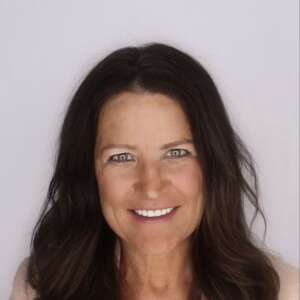 Managing Director, US leader for Women in Technology
Dreaming Beyond DACA: Navigating Challenges and Finding Success
Panelists highlight the unique obstacles that Latinas in tech as Dreamers face. Despite challenges, they share how their unique perspectives and experiences have helped them excel in their tech careers. They emphasize the importance of mentorship, networking, and community support for DACA recipients in tech.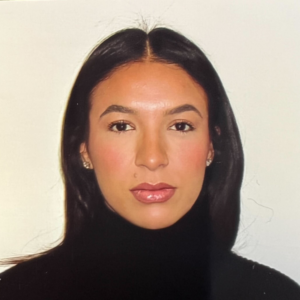 Strategic Ops Project Coordinator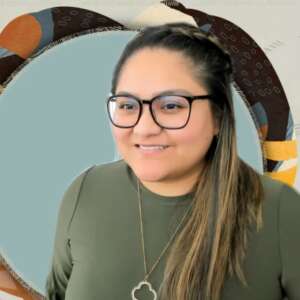 Managing DEI Programs & Strategically Deploying Global Sales Tools
Keynote: The Importance of Negotiating and its Impact on Self-Worth
Working in a Tech-focused role means adapting to environments of disruption and innovation. This mindset can also be applied to understanding and communicating your value and purpose. As more Latinas break into Tech, we have the opportunity to change the narrative and close the Latina Pay Gap. Our keynote speaker will focus on how we can change the game by being in the game and understanding the importance of negotiating and its impact on self-worth.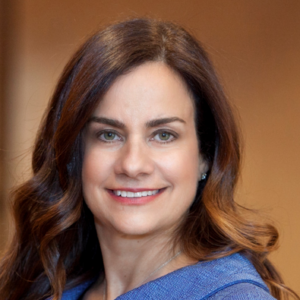 Managing Director, Head of International Banking and Lending
Morgan Stanley Private Bank, National Association
Let's Get Loud in Innovation and Artificial Intelligence
Despite being a significant consumer group of innovative technology, Latin@s continue to be significantly underrepresented, holding only 1% of AI jobs. Listen to first-hand accounts of women who have learned to successfully navigate the industry and how you, too, can break into the industry.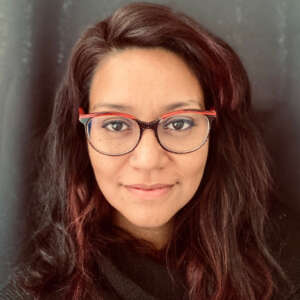 Senior Machine Learning Engineer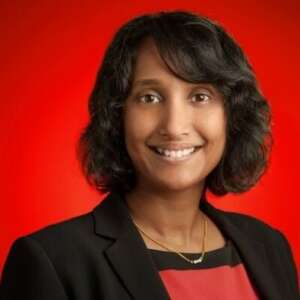 Executive Vice President of Engineering
Warner Brothers Discovery
Let's Get Loud And Be Proud
Latinas in Tech hosts a diverse community of intersections. In this panel we celebrate the achievements and contributions of LGBTQ+ members that have helped create a more equitable and supportive tech industry for all. We are honored to have Ina Fried, Chief Technology Correspondent at Axios and a proud member of the LGBTQ+ community, as the moderator for this session.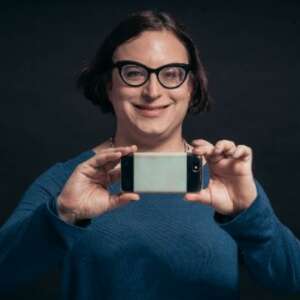 Chief Technology Correspondent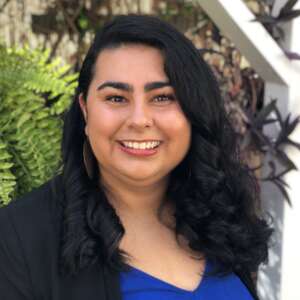 Equity Product Marketing Lead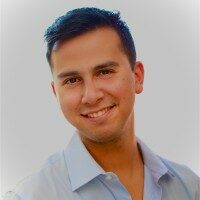 Chief of Staff to the CEO
ALPFA (Association of Latino Professionals for America)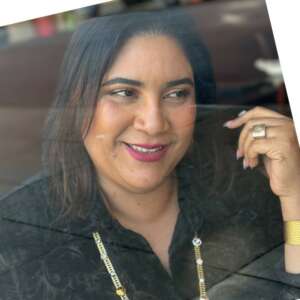 Director of Community Partnerships
Startup Competition Awards
The Latinas in Tech Startup Competition is aimed at discovering, supporting and amplifying tech startups with at least one Latina co-founder.
Latinas are an important and a growing segment of the gaming industry, yet they are often underrepresented and overlooked. This panel discussion aims to shed light on the challenges and opportunities facing Latinas in gaming, as well as the importance of representation and diversity in this rapidly evolving field. Topics will include the latest trends in gaming, the impact of gaming on society, the future of gaming technology, the importance of gaming in education, the business of gaming, and the ethics of gaming. Motivating the audience to explore the different facets of gaming and gain a deeper understanding of this dynamic and rapidly evolving industry.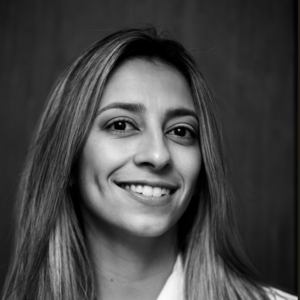 Marketing Manager, Latin America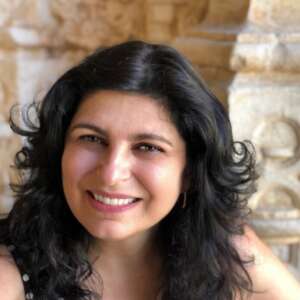 Sr Director, Strategic Technology & Transformation Programs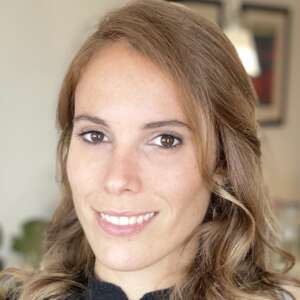 Principal Product Designer
Latinas in Tech wants to recognize the hard work and dedication that organizations, employee resource grroups, and Latina leaders are bringing to the Industry. The Latinas in Tech team together with their CEO, collected information throughout the year, consulted advisors and reviewed accomplishments from each of the categories and carefully selected recipients that should serve as a Northstar for others to follow when it comes to Diversity, Equity and Inclusion excellence. The goal is that each year Latinas in Tech will be able to honor diferent recipient.
A nice time where you can chat with recruiters, network with hundreds of Latinas and have a cocktail and our música.
Virtual Event. Friday, May 19th
Schedule subject to change. All times are PST (Pacific Time)
Agenda soon to be completed
Keynotes, Panels and Fireside Chat Content from Day 1 will be available On-Demand
Workshops will be presented by Summit Sponsors from 9:00 am to 3:00 pm
Exploring Emerging Tech Trends – Sponsored by Deloitte
Deloitte's Tech Trends chronicles what's now, what's new, and what's next in enterprise technology, shining a light on novel innovations which figure to graduate to normal ways of working for the rest of us in the next 18-24 months.
This Workshop will be repeated at 2:00pm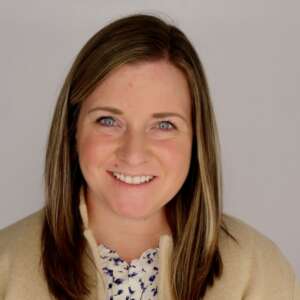 Chief Operating Officer for the Novel & Exponential Technologies (NExT team)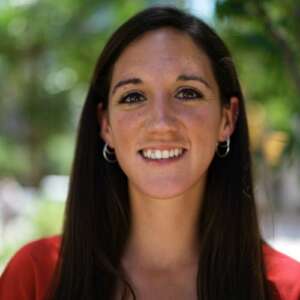 Tech Savvy team's Senior Business Program Specialist
Latinas in Product: Defining and moving towards your career goals
Self Reflection and Planning are key to understanding what we want in our careers, and how to get where we want to go. How can I achieve the next level? What type of manager do I want to be? Which company culture fits me the best? Which products excite me? If I'm stuck, how do I get back on track?
Start by looking for the answer within yourself. Identify your aspirational values to set a vision for your career, know the actions to drive toward specific goals, and make decisions with confidence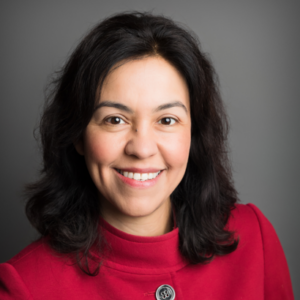 Director of Product Management
Entrepreneurship for historically excluded founders and how to get started
Entrepreneurship for Historically Excluded Founders and How to Get Started" will provide guidance and support to historically purposefully marginalized founders interested in starting their own business. The workshop covers various aspects of entrepreneurship, including ideation, market research, funding, marketing, and branding, and provides practical strategies and resources to overcome challenges.
How to Elevate Your Personal Brand at Work
We all know the saying: "It's not what you know". It's who you know. But in this era of social networking and personal branding, it's also about who knows you! A good personal brand can help you build a reputation within your company to earn promotions, land new jobs without applying, and even secure opportunities to speak on panels like this one! Join us to hear from 3 Hispanic/Latinx professionals at Warner Bros. Discovery, as they share their stories and advice on "How to Elevate Your Personal Brand at Work."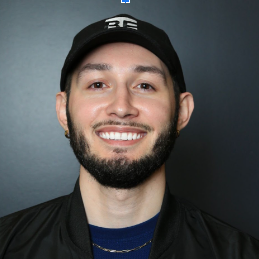 Diversity Outreach Specialist
Warner Brothers Discovery
Administrator, Public Affairs
Warner Brothers Discovery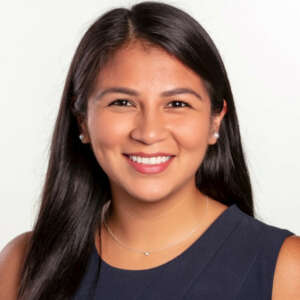 Sr. Manager, Global Pricing and Analysis
Warner Brothers Discovery
Latina's Breaking Barriers and Creating New Spaces
In a world undergoing chaos during the Covid pandemic, families were financially and mentally impacted globally as many industries came to a halt. A new trend of small business owners came to life. Casita Michi is one of them! Breaking barriers in the home fragrance space, Michelle Barrionuevo-Mazzini created a brand to celebrate her cultura through empowering and nostalgic candles, hand poured with the planet in mind. With the lack of Latiné representation in this space, Michelle created a product that would empower her comunidad to be and feel seen through intentional storytelling. In the Fall of 2021, her goal of taking space became a reality as she became the first Latina-owned candle brand to debut in Macy's both online and in-stores across the U.S. Her consciously crafted candles provide a sense of worth, the nostalgia of home, and the feeling that you belong.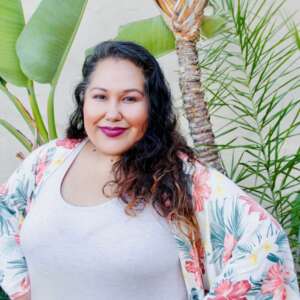 Michelle Barrionuevo-Mazzini
CASITA MICHI and MB CREATIVE CO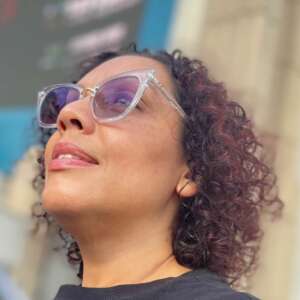 Director of Business Solutions
Cultura y Corazón in Tech
The importance of our culture and soft skills (emotional intelligence) in tech. Together we explore how our unique inner and life experiences can be powerful tools for leading, enhancing our creativity, developing our resilience, and improving communication and teamwork. 

Objectives:
Befriend our inner and life experiences 
Tools for managing difficult emotions
Nonviolent communication fundamentals
Access the wisdom of our culture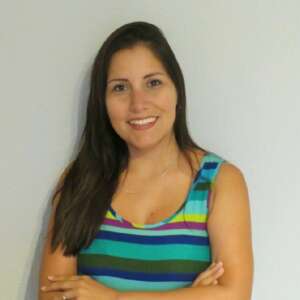 Mindfulness/ Emotional Intelligence/ Mentor for Latine and DEIB
Get Inspired | Latina's at Sonos – Career Stories
Sonos will be hosting a Live Panel Event. We will have 2-3 LatinX ERG Latina members speak on their story of how they tapped into the Tech Industry and what it means to be a Latina in Tech.
Our panelist will each have an opportunity to share their career journey and what barriers they had to overcome to be in the career they are in now. They will also get a chance to share what it is like to be a Latina at Sonos. In the end we will make sure to leave time for Q.A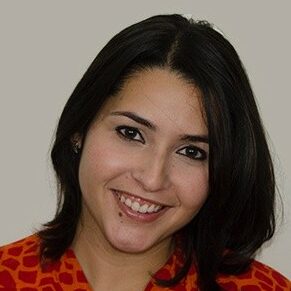 Keria Bermudez-Hernandez, PhD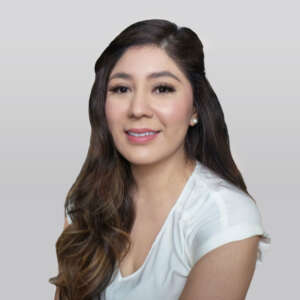 Graphics Production Specialist for Packaging Experience & Visual Design
From Intent to Impact: An Open Conversation on Driving Change at Expedia Group through DE&I and ERGs
Connect with purpose-driven individuals and learn how you can ignite change in the workplace by joining us for an hour of open dialogue and discussion about diversity, equity, and inclusion. You'll hear from members of our Employee Resource Groups (ERGs) about their commitment to promoting DE&I at Expedia Group and share ideas on how we can all take an active role in driving change within our organizations.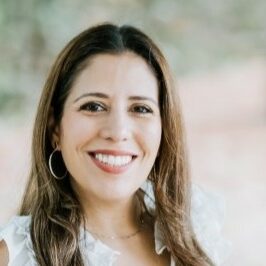 Director, Partner Marketing Programs
In the male-dominated fields of cybersecurity and STEM, Latinas face unique challenges and barriers that can hinder their success and advancement. However, these women possess valuable skills, perspectives, and experiences that can enrich and strengthen these fields. In this talk, we will explore the obstacles and opportunities that Latina women encounter in cybersecurity and STEM, and discuss practical strategies for supporting and promoting their participation and leadership. Through examples of inspiring Latina women in these fields and initiatives that foster diversity and inclusion, we will demonstrate how we can build a more equitable and dynamic future for cybersecurity and STEM.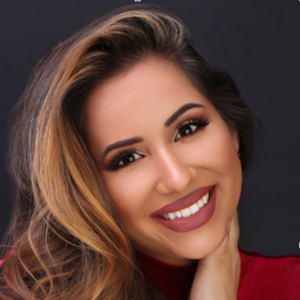 Co-Founder and Vice President
Breaking into the Tech Industry as a Latina Leader
Hear from Latina leaders at Salesforce as they discuss how to overcome the barriers to entering the tech industry, what skills and tools will best prepare someone for a career change, and personal stories of taking calculated risks to grow professionally. Speakers will also share tips on how to be an authentic leader using transferable skills that might just surprise you.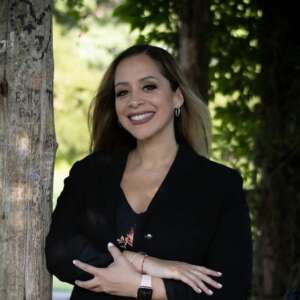 Director, Office of Equality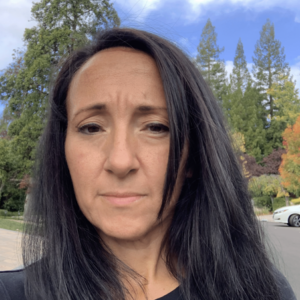 Director, Website Strategy – Salesforce.org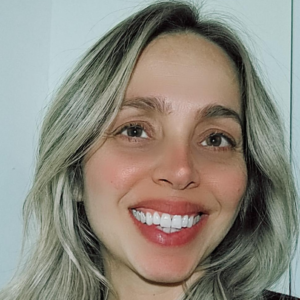 Director, Marketing Services
Crypto Tech Women (CTW)
Introduction to Web3 workshop: Getting women ahead.
The workshop will cover topics such as what is web3, the opportunities and challenges in web3, a crypto wallet onboarding, the value of your digital identity, and how to keep safe online. We will also provide valuable resources for attendees.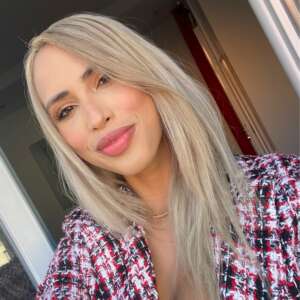 Crypto Tech Women and W3 Learn Academy
Workshop by ZILLOW: Reimagining Flexible Work: How Remote-First Work Helps Us Thrive
Zillow is setting the standard for work experiences of the future, by which our employees are supported in doing their best work and living a well-balanced life. While many companies have mandated employees return to the office, we decided employees should have the flexibility to work wherever they are most productive: the office, home, or a combination of the two! To this day, Zillow operates as a cloud-headquartered, remote-first company with the intent to maximize flexibility to accommodate the moments our employees care about most. At Zillow, we believe each employee should have the tools and support they need to be learning and growing their careers, no matter where they work from.
During this session, Latinas across technology and business roles at Zillow will discuss how Zillow's remote-first environment has enabled them to thrive in both their personal and professional lives. Topics will cover being a successful leader, teammate, and culture carrier in remote environments including tips and best practices on how to stay organized, connected and engaged at work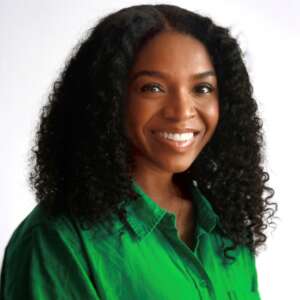 Manager, Representation Strategy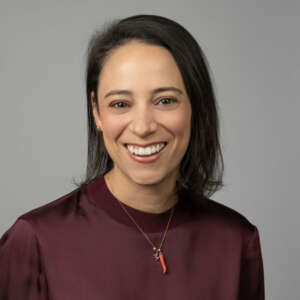 Director, Partner Strategy & Operations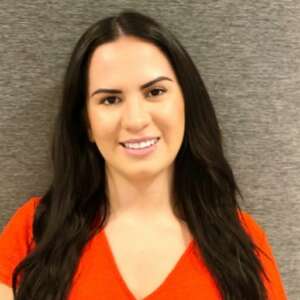 Senior Manager, Connections
How to effectively prepare to attract a recruiter via your Virtual Resume and LinkedIn Profile then how to ace the Technical Interview.
Workshop focused on the following:
Building your technical resume
Good vs Bad
How to leverage your LinkedIn Profile to build out your resume
Once the LinkedIn Profile is complete what should you do next:

Follow the company, recruiter, hiring managers, leaders
Like posts
See new job first
How to ace the Technical Interview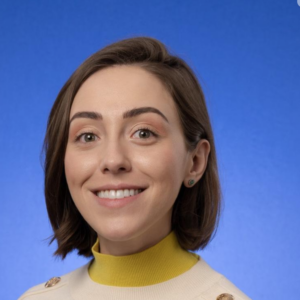 Associate Director – Strategic Talent Sourcing and Diversity Attraction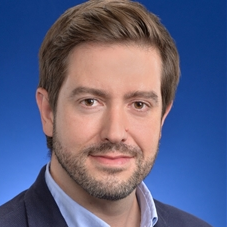 Sr. Director – MQ IDS – Concord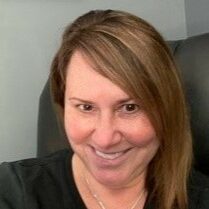 Manager-Talent Scout/Sourcing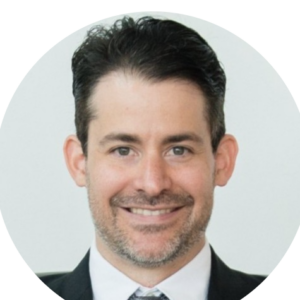 Director – Talent Expert Lilly Commercial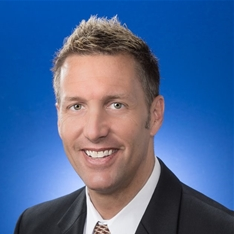 Commercial and Global Services – Talent Acquisition
Exploring Emerging Tech Trends – Sponsored by Deloitte
Deloitte's Tech Trends chronicles what's now, what's new, and what's next in enterprise technology, shining a light on novel innovations which figure to graduate to normal ways of working for the rest of us in the next 18-24 months.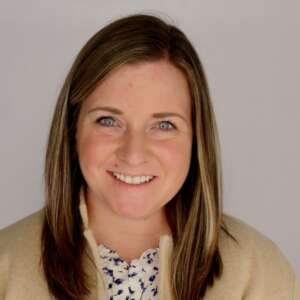 Chief Operating Officer for the Novel & Exponential Technologies (NExT team)
Creating the Future with Comcast
Join Comcast technologist, Romy Ricafort, & Comcast Diversity, Equity and Inclusion Leader, Walter Thompson-Smith for an engaging conversation about how Comcast is advancing in the technology industry and how you can gro a career with this future-forward organization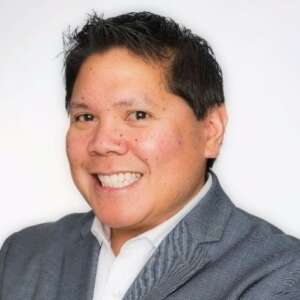 Senior Director of Sales Engineering for Comcast Business West Division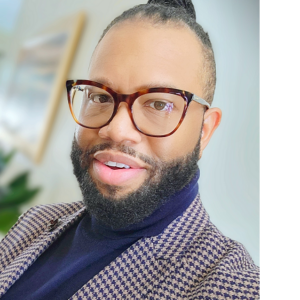 Senior Manager of Diversity Recruiting Programs- West Division